Former Super Eagles striker Gbolohan Salami has scored his third goal since joining Al-Nasiriyah, who are battling for promotion to the Iraqi elite division.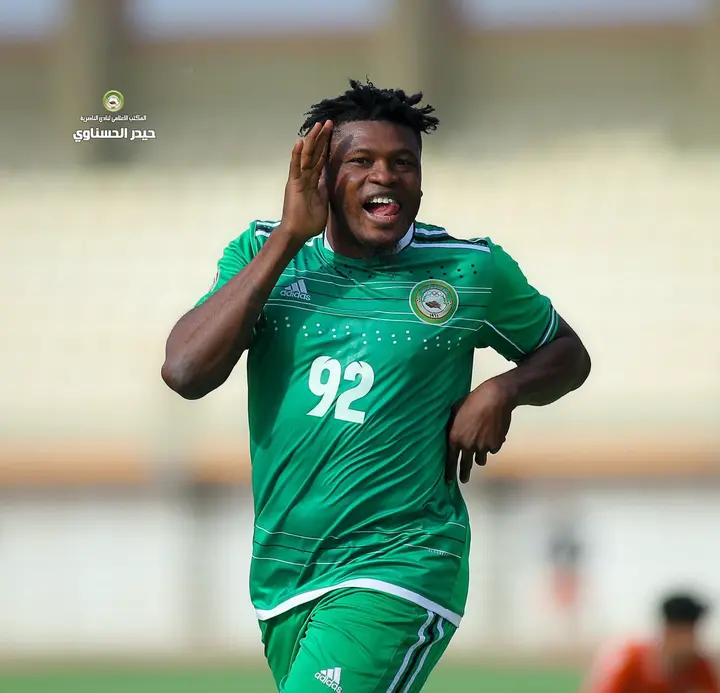 Salami has recently joined the Iraqi club as a free agent.
The controversial player initially donned jersey number 100 in his first game for the new club before he was forced to change to number 92.
Recently, he came off the bench to score two goals in their match against Diyala Club, which was just a week ago.
In today's fixture, Salami scored the winning goal as Al-Nasiriyah displayed a spirited performance to overcome Al-Janiya.
Al-Nasiriyah are now two points behind the league leaders who are also fighting for promotion for the Premier League.
Salami has demonstrated that he is a talented player. He has demonstrated the ability to perform admirably no matter what situation he finds himself in. He was a top scorer in the Nigeria Professional Football League at one point in his career.
Please share your opinions in the box below the comments section.