Former Super Eagles Striker Gbolohan Salami was named the man of the match after he propelled Al-Nasiriyah to record victory against Al-Samawa Club in the Iraqi second tier division encounter that was played during the weekend.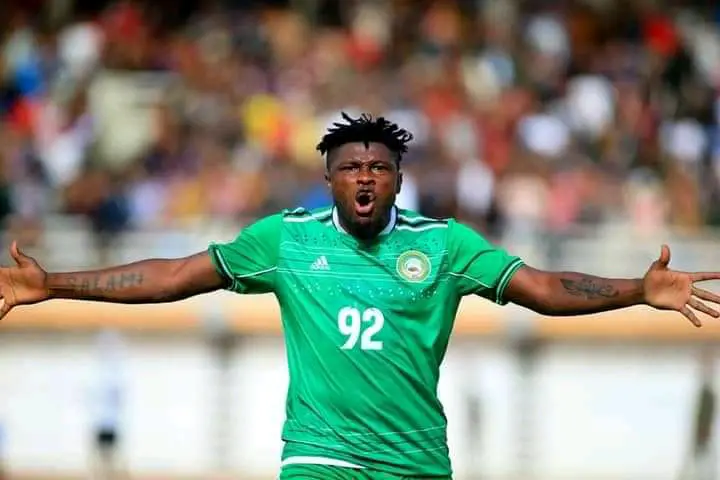 Salami netted one of three goals and also provided an assist to put his side in good position of gaining promotion to the elite division next season.
Al-Nasiriyah have now climbed the top of the league table after Karbala stumbled in front of Al-Sharqat.
Nasiriyah are tie on 41 points with Karbala. However, They are ahead as a result goal difference.
Only two rounds of matches are now left before the end of the ongoing season. The two games would ultimately decide who picks the promotion ticket to the elite division.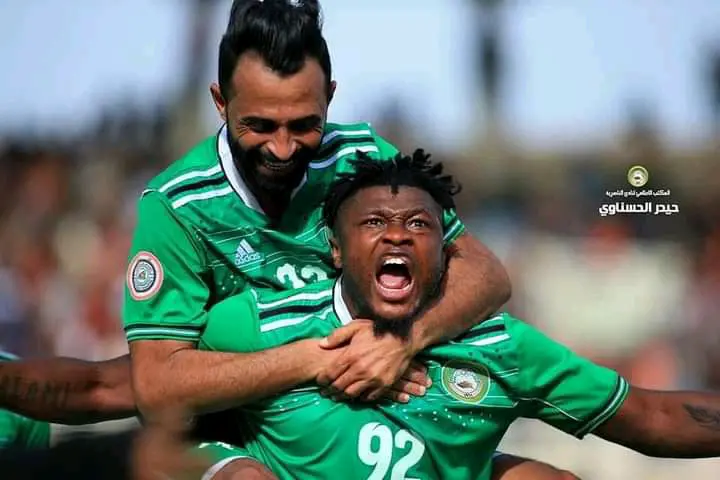 Gbolohan Salami has been receiving praises from the fans of the club for helping them to occupy the current position.
Kindly share your thoughts below the comments section.