Few moments after the Flying Eagles defeated Benim Republic to win the WAFU B U20 Cup in Niamey, Niger Republic, a Ghanaian Journalist has laid a claim that most of the players from Nigerian side are above the stipulated age.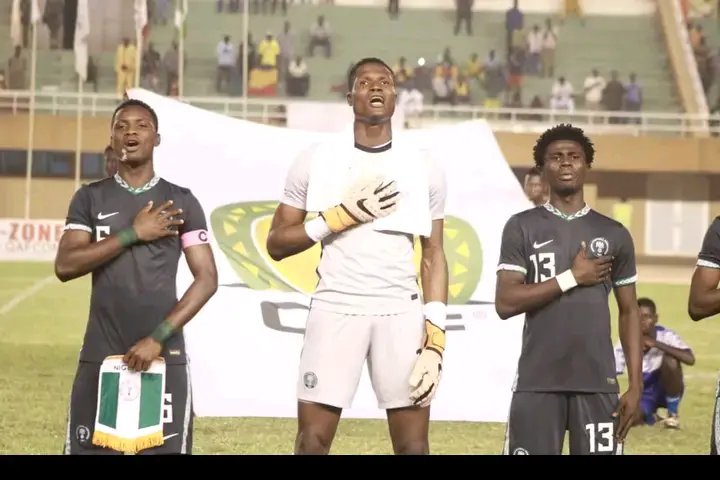 It would be recalled that Nigeria beat Benin Republic 3-1 in the final of the competition. Both Nigeria and Benin are expected to represent the B Zone at the forthcoming 2023 U20 Africa Cup of Nations tournament.
A Ghanaian member of commentators that ran the commentaries in the final encounter stated that the players don't look their age.
According to him, their faces look too old to be called U20. 
Hear him "The faces of the Nigerian boys look too matured for that age. Take a look at Tolu Ojo. On paper they may be 19 but based on their outlook appearance they are looking more than 20 years. This is why African Football is suffering at the senior level. Why would you be cheating. "the Ghanaian Journalist claimed.
While making his claim, some colleague members from Nigerian attempted to correct his insinuations by insisting that a typical Nigerian boy tend to grow bigger and older in age. They also debunked the allegations by insisting that all the players had gone through the mandatory MRI test before coming to the tournament.
Meanwhile, the comments by the Ghanaian Journalist triggered mixed reactions from Nigerians. See Their reactions after the cut.